Bjarni Wark
Designer for print & web with a solid background & appreciation of design education/experience, fine arts & practicality.
Posted 05.12.2017 @ 10.48AM
Wish I could be but no Xmas cheer here yet.
Posted 05.12.2017 @ 10.48AM
Wish I could be but no Xmas cheer here yet.
Posted 01.12.2017 @ 8.50AM
Love seeing some of the work been done of late, some solid stuff.
Posted 23.11.2017 @ 8.00PM (Edited 23.11.2017 @ 8.01PM)
Revived this thread from the dead ;)
Im having to do some illustrations for a poster Im designing. There is going to be a number of robot type monsters and here is one of them Octopus Robot.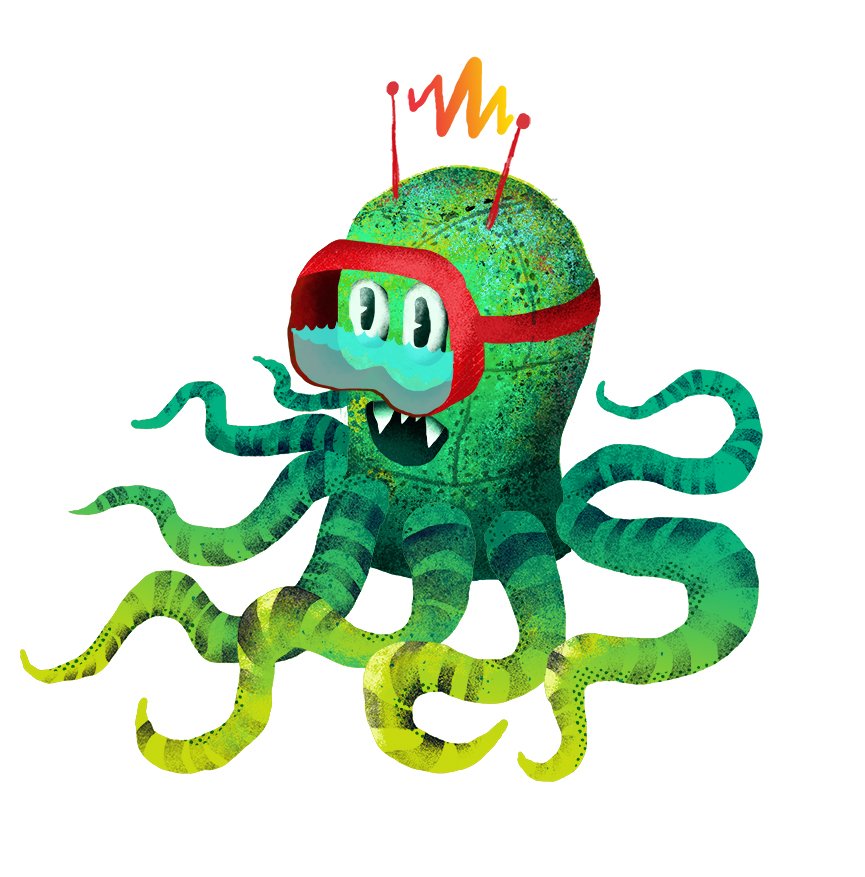 Posted 18.10.2017 @ 9.03AM
You can export the book as a PDF file and view it in total that way.
Posted 25.07.2017 @ 12.17PM
looks awesome @bjarni - kind of reminds me of cyanotype in that colour too
Posted 29.06.2017 @ 9.53PM
@BJARNI I really love your style!
Posted 09.12.2016 @ 4.07PM
@trex - nice job, looks great! super clean job :)
@bjarni - lovin the bonehead skateboards!
Posted 21.11.2016 @ 1.11PM
@birdbeak that plasticine face is so good haha. was the plasticine hard to work with? would be keen to check out the sculptures you made for the client too!
@bjarni the cactus drawing is so good and the doughnut is great!
Posted 16.11.2016 @ 3.13PM
@Bjarni I love that letter, excellent work on the graduation. It reminds me of a cell under a microscope more than a cactus, which I think makes me like it even more.
A client asked me to make some tiny plasticine sculptures for a shoot, so I've been experimenting with the leftovers.